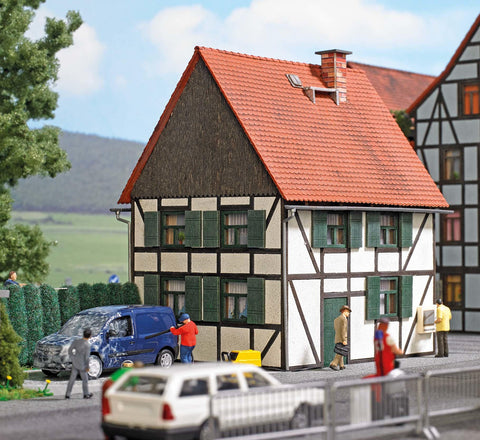 Busch 1666 Half-timbered house
Kit for a typical and universally applicable half-timbered house in new condition
with plastered compartments and wood-clad gable. Truss, doors and windows
with shutters made of real wood, already coloured. Roof with brick fireplace and
Walking grid. Ready for installation of interior lighting.
Size: 93 x 81mm, 111mm.
1666